The first to release a scene of 5'8 Blake Ryder was Men where he played a plumber who barebacked the 6'2″ Pierce Paris.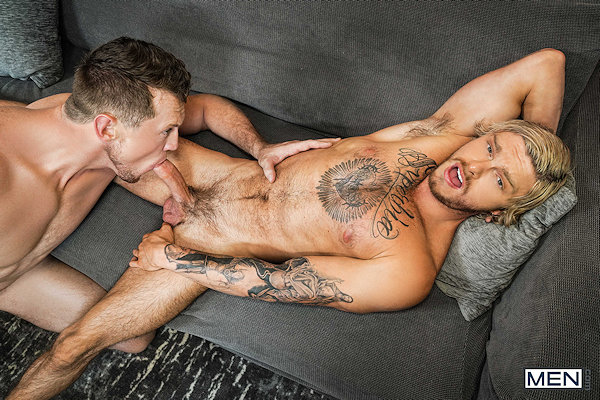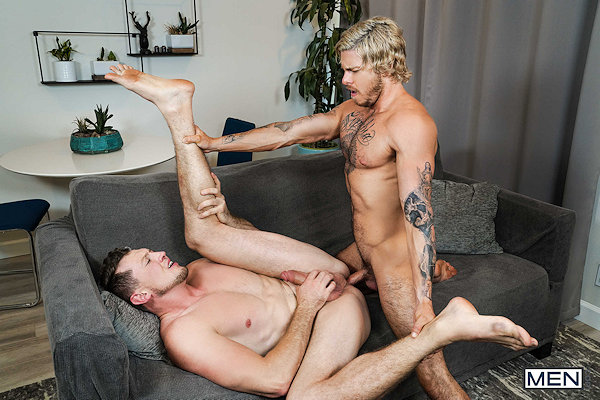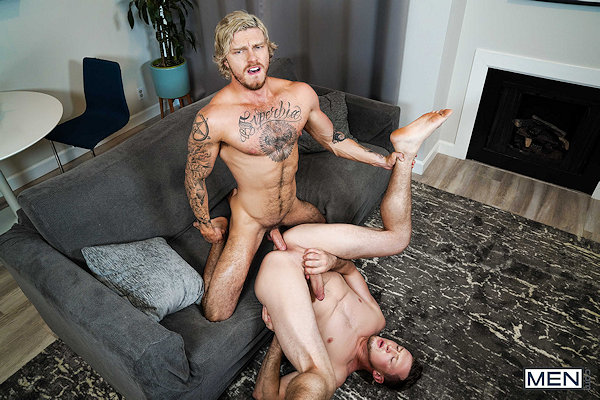 Pierce does not consider himself a bottom.
So my Men profile says "Versatile Bottom" I'm not really a bottom though, I'll do it because it's easy. But I prefer to use my cock. They just don't want me dickin down thier exclusives. It's cool I'll make their guys look good by acting like a true bottom, Love Men com Tho! 🤗 pic.twitter.com/MABjvuMNHJ

— Pierce Paris (@PierceParisXXX) September 9, 2018
And, if you love Blake, there will be more of him at Men.
Just finished filming three scenes for https://t.co/Ap09w6Lb7A this month… more to come 😈 pic.twitter.com/MbogmDDo6Q

— BlakeRyderOfficial (@BlakeRyderXXX) August 28, 2018
Blake also filmed for Guys In Sweatpants.
FYI This is the 11th bareback scene released by Men.