Will Braun got probed by Ryan Jordan, who turned from alien to human at Next Door Studios [gallery].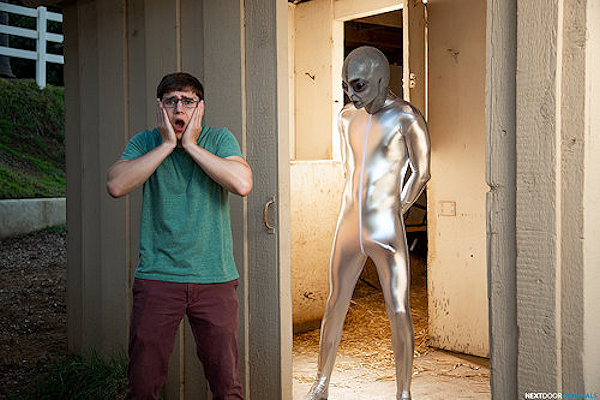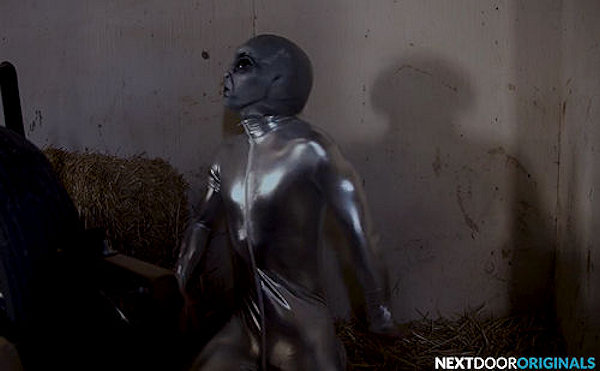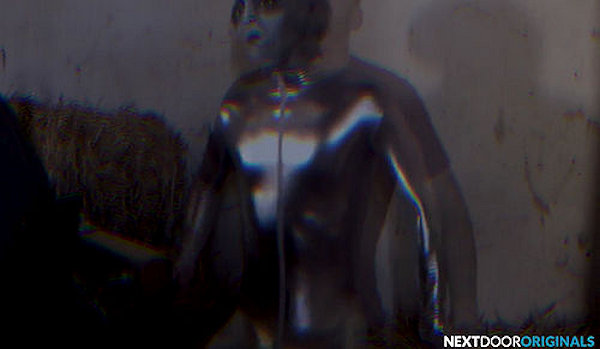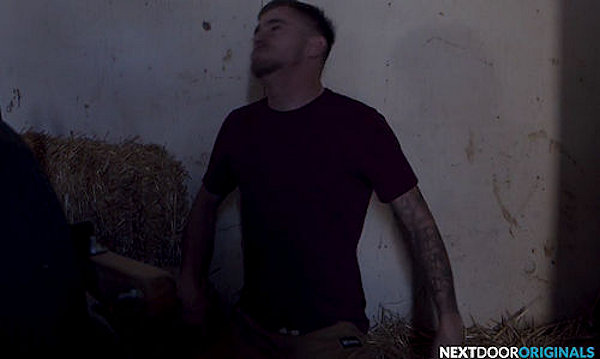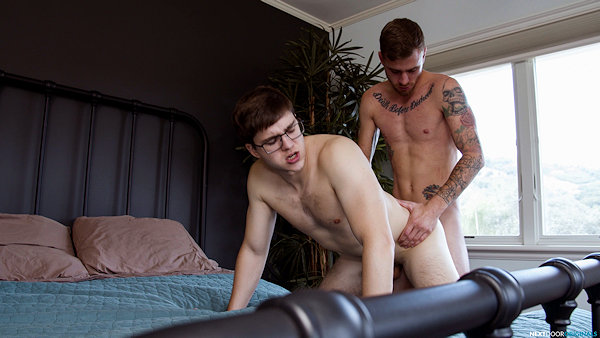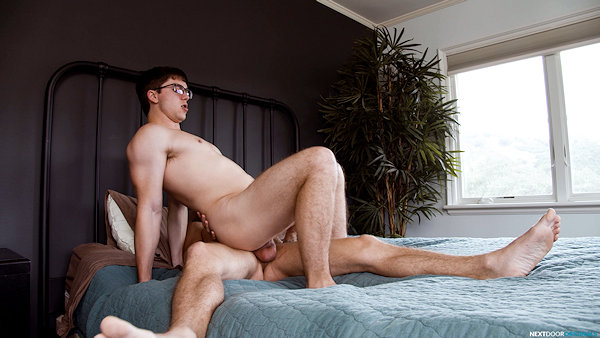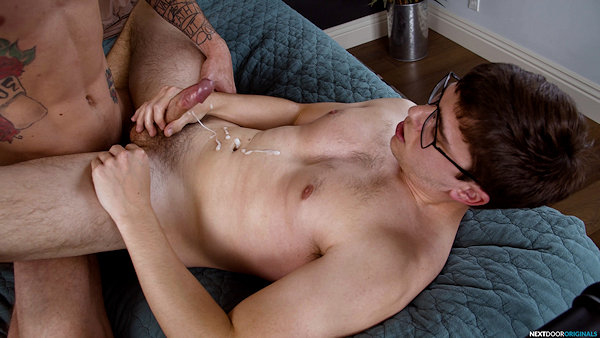 Angel – not a porn name but the one with wings🧚‍♂️ And, a 🐯 was involved.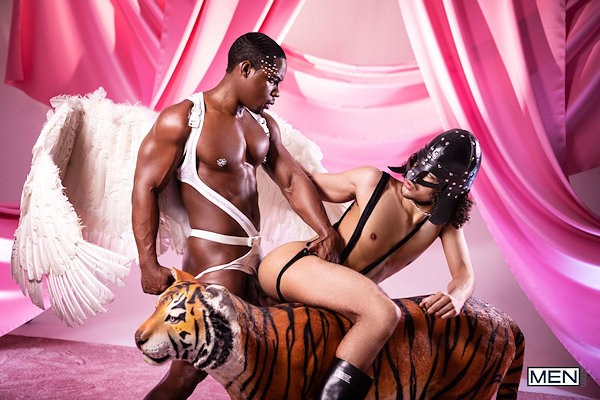 From Men "DeAngelo comes down to earth to explore Derek's hole with his tongue, then bends the black-clad twink over a tiger statue for some doggystyle. Derek rides the angel, then gets fucked piledriver before he shoots his load, and DeAngelo covers him with pure white angel cum."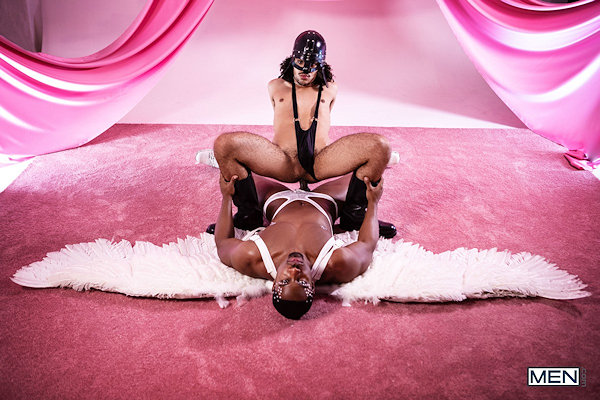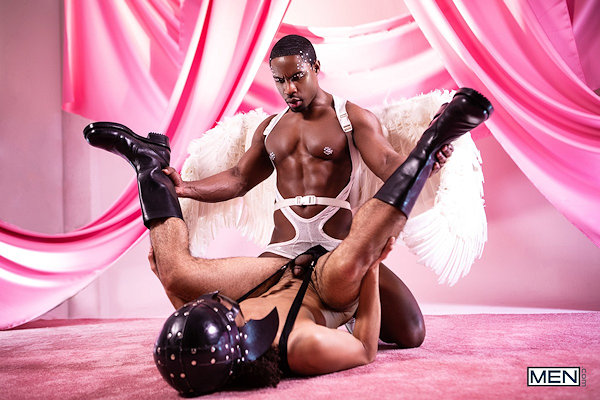 Glitters as cum?