Bradley Hayes & Blake Effortley first had a scene as the top at Active Duty with Bradley with Scott Finn and Blake with Jesse Kovac.
For their 2nd pair-up, the two were paired by Active Duty in a flip fuck scene [gallery], their first time as the bottom.
Introduced 3 months ago, Blake Effortley's first gay scene [gallery] had him bareback Jesse Kovac at Active Duty.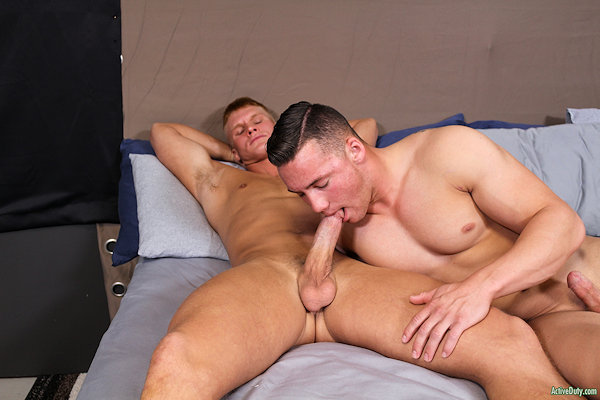 Blake Effortley will be introduced by Active Duty this coming Wednesday.